Over the years I have spent a lot of time watching Hares in Suffolk and Norfolk. This one was resting in some stubble. It is so nice to see this one lying down relaxing rather than hunkered down in a tight ball. I think it was enjoying the warmth of the sun or perhaps was trying to cool off.
Hares are such majestic mammals and are iconic symbols of farmland.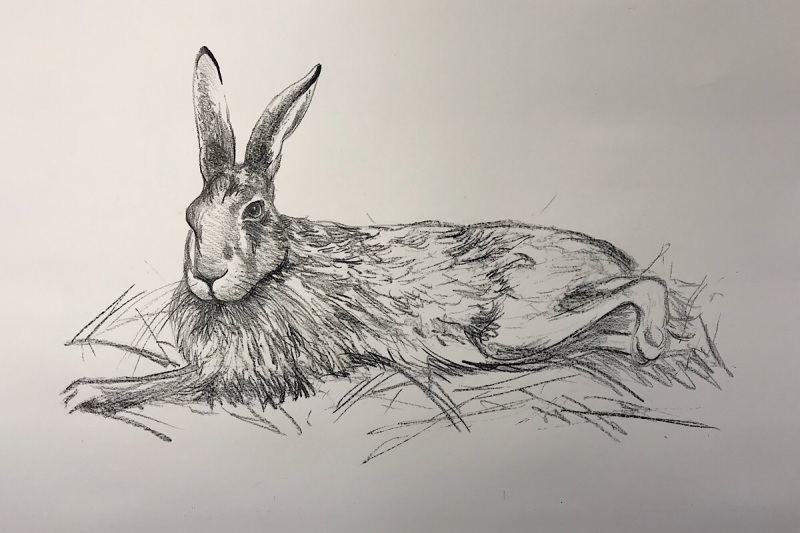 Want to know more about what I am doing with the YANA project read and watch this article from the EDP.
https://www.edp24.co.uk/business/farming/kate-batchelor-artist-100-drawings-in-100-days-yana-charity-1-6174370